Naruto ナルト 457 Spoiler is now available. We will update this page as soon as the Naruto ナルト 457 Spoiler picture is released. You can also read previous Naruto 456 spoiler . If you would like to discuss the spoilers or predictions, please leave a comment below.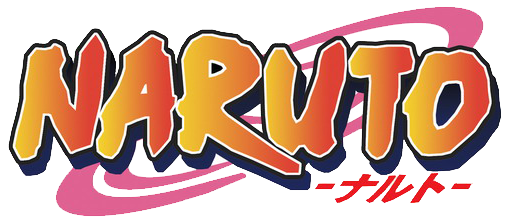 Naruto ナルト 457 Spoiler Picture
Naruto ナルト 457 Spoiler
Spoiler from Ohana
1st part
サスケ達
鷹?が重吾の腕に乗る
鷹?『キーキー』
サスケ『どうだ?』
重吾『西から上がるルートがある 見張りも少ない』
サスケ『カリン見張りのチャクラ位置を常にチェックしておけ 今から潜入する』
カリン『ウチも行くのかよ!?』
水月『今こそ君の能力を発揮する時だろ』
サスケ『ゼツとか言ったな』
ゼツ『何?』
サスケ『ダンゾウってのが どいつか確認してもらうお前も来い』
ダンゾウターン
ダンゾウ『!』
トルネ『サイからの連絡のようです』
サイの技の鳥が飛んできて、ダンゾウ巻き物を広げる。鳥、巻き物にぶつかる。
墨になり文字化。
ダンゾウ読む。
トルネ『何です?』
ダンゾウ『ただの定期連絡だ 行くぞ』
巻き物の中身は謎。
鉄の国にて
侍があちこちにいる
水月『待ち伏せして来る前に やっちゃったほうがいいんじゃない?もう疲れちゃったよ…』
カリン『バカか お前!火影の到着が遅くなれば何かあったと考えるのが普通だ!
増援の侍がすぐに嗅ぎつけてくるし 他の五影まで来たらどーする!?
敵の能力も分からない以上帰り道でスキを見て奇襲するのが妥当だ
な!サスケ!』
サスケ『今は敵のチャクラ位置に集中しろカリン』
水月『ハハ…しかられてやんの』
カリン『るっせー!』
ゼツ『サスケ…君も大変そうだね』
サスケ『そんな事より会談前にダンゾウの顔を確認する ウソはつくな』
カリン『ウチはチャクラを感じ取る ウソを言った時のチャクラの乱れってのは決まってる…
アンタの事も常にチェックしてっから忘れんな』
指を指すカリン
ゼツ『ウソはつかないよダンゾウは ボクらにとっても邪魔だからさ…』
2nd part
雷影一行
木の上を飛びながら移動。雷影何故か上半身裸。
お付き(名前忘れた)『雷影様 サムイ小隊です』
雷影『うむ!下だ』
サムイ『木の葉隠れより戻って参りました』
雷影『で どうだ!?』
お付き『サムイ…おまえ尾けられてたな』
サムイ『!?』
お付き『出てこい!!木の葉の犬共!!』
ナルト、カカシ、ヤマト
雷影一行の前に出る
お付き『サムイを尾けるとは なかなかやるな アンタ達』
オモイ『お…お前…』
カルイ『てめーナルト ふざけやがって!!』
ダルイ『ボス…アレ はたけカカシっすよ…右のやつ』
雷影『フン…分かっとる!』
雷影『火影の伝令か?はたけカカシ!』
カカシ『いえ…今日はお願いがあって来ました 木の葉隠れの うずまきナルトの嘆願です
少しだけでも聞いてあげて下さい』
お付き『少し失礼じゃないか?事前連絡もなく会談への道中にこんな事を…』
カカシ『失礼なのは充分分かっています』
雷『まあいい…そこのガキだな…話せ!』
ナルト唾を飲み込む
ナルト『サスケを…うちはサスケを始末するのを止めてもらいてーんだ…』
オモイ『お…おい…お前こんなとこで そんな事…』
サムイ『…』
カルイ『まだ言ってんのか!』
ダルイ『言うね…』
お付き『何を君は…』
3rd part
ナルト『むちゃくちゃ言ってんのも分かってる…!
でもオレはそう言うしかねーから!
サスケは友達だ…! 友達が殺されるってのにただじっとはしてられねーよ!
それにサスケが元で木の葉と雲が殺し合うのはイヤだから!!
そっちの仲間にも復讐はさせたくねーんだ!』
雷顔色変えず『行くぞ』
ナルト土下座
ナルト『お願いだってばよ!!もう復讐で殺し合うような事したくねーんだ!!!
サスケは復讐の事ばっかだった!!それに取りつかれて変わっちまった!!
復讐はおかしくなっちまう!知ってる奴じゃなくなっちまう!
もう誰もサスケみたくなってほしくねーんだ!!木の葉も雲も殺し合いなんかさせたくねーんだ! ! …だからっ…!!うっ…くっ…』
泣きながら土下座。
サイ
サイ回想
サクラ『それじゃ私は用があって先行くけど カカシ先生に任務報告よろしく言っといてね!』
ナルト『うん!ちゃんと言っとくってばよ!』
親指立ててサクラを見送るナルトを見てるサイ
サイ『ナルトはさ…』
ナルト『んーーーーー?』サイ『サクラの事 好きでしょ?』
ナルト『なっ!』
サイ『本にありました…
好きな人の前では常にニコニコなんだと 君はいつもそうです
告白とかしたんですか?』
ナルト『…』
サイ『?』
ナルト『…ンなもんできっかよ 約束も守れねェ男がよ…』
カルイにぼこぼこにやられたナルト『サイ…お前はすっこんでろ』
サイ(イヤだ… ボクもじっとなんてしてらんないよナルト)
サイ立ち上がる
4th part
雷影一行
雷『ワシ達はサスケを始末する その後おまえらが踏み止まれ!!』
カルイ『ケッ バカが!!』
お付き『我々は急いでいる もういいだろう』
まだ土下座中ナルト
ヤマト『かつてアナタが日向の白眼を狙いやった事は
木の葉では何も解決していない
戦争の火種をつくった雲側に対し 木の葉は血の涙を飲んで戦争を回避した
尊い犠牲の上にアナタ方は存在している事を忘れないでもらいたい』
カカシ『…今ここで若い忍が 不器用なりに雲と木の葉…互いの里・国を想い
頭を下げている 雷影様…アナタは五影の一人として これをどう捉え どう思われる?』
まだ土下座中ナルト
雷『忍が簡単に頭を下げるな!忍が尊重するものは行動と力だ!
忍同士の話に譲歩ぐせは禁物だ 人類の歴史は戦争だ!三つの忍界大戦以後…
あらゆる国…里が強い忍術を手に入れようとしてきた
力なき者は踏み潰される!それが忍世界の絶対の心理だ!
"暁"は国際指名手配となるそうなればワシだけではない 世界がサスケを狙う
犯罪者のために頭を下げ 仲間の安全のため慈悲を請う
忍の世界でそれは友情とは言わん! 木の葉のガキ…お前が何をすべきかもっと考えろ!
バカのままやり通せるほど忍の世界は甘くない!!』
歩き出す雷
オモイ『…』
カルイ『ヘッ!』
カカシ『ナルト…もういいよ…頭を上げろ』
雷振り返る
5th (and final) part
サイ
サクラとシズネのいるテントへ。
ツナデ寝てる。顔見えない。
サイ『サクラ…少し話があります』
五影会談に行く途中の廊下。
高い位置から見てるサスケ
ゼツ『あいつだよ 中央のじじい』
写輪眼で確認
サスケ『あいつが…ダンゾウ』
五影全員揃う。
ミフネ『五影の笠を前へ… 雷影殿の呼び掛けにより今ここに五影が集った
この場をあずかるミフネと申す これより五影会談を始める』
終わり
サーセイ★
——————-
Naruto ナルト 457 Spoiler English Translation

1st part
Sasuke & co.
A hawk(?) is on Juugo's arm
The hawk(?) makes noises
Sasuke: "Well?"
Juugo: "There's route going up from the west, few guards there."
Sasuke: "Karin, keep checks on the locations of the chakra of the guards at all times. We're infiltrating from here on out."
Karin: "I'm going too?!"
Suigetsu: "Now's the time where you get to demonstrate your abilities."
Sasuke: "Zetsu is coming too."
Zetsu: "What?"
Sasuke: "You'll show us which one of them's Danzou, so come with us."
Danzou's turn
Danzou: "!"
Torune: "Looks like the report from Sai."
One of Sai's ink birds come flying, and Danzou opens up a scroll. The bird collides with it.
It turns into ink which transfigures into text
Danzou reads it
Torune: "Well?"
Danzou: "Just a regular report. Let's go."
The contents of the scroll is a mystery.
In the Iron Country
Samurai are everywhere
Suigetsu: "Wouldn't it be better to kill [them] before we ambush [the Hokage]? I'm tired already…"
Karin: "Are you retarded?! It's normal to consider what would happen if the Hokage's arrival is late! Reinforcing samurai would get the wind of it immediately – What would we do if the other Kages came for us?! Seeing how we have no idea about the enemy's abilities, the correct way to do it would be to ambush [him] when we get the chance on [his] way back from the summit! Isn't that right, Sasuke?!"
Sasuke: "Just concentrate on where the enemy's chakra is, Karin."
Suigetsu: "Haha, you got put down."
Karin: "Shut it!"
Zetsu: "Sasuke… You seem to be in trouble as well."
Sasuke: "Regardless of that, you'll point out Danzou before the summit. Do not lie to me."
Karin: "I can feel chakra. One's chakra is always disturbed when one tells lies… Oh, and I'm not forgetting to do what you told me, my dear."
Karin points a finger out
Zetsu: "I won't lie. Danzou is a great obstruction to us, you know…"
2nd part
Raikage party
They're moving from tree to tree. The Raikage isn't wearing anything on his upper body, for some reason.
Retainer(Nja forgot his name): "Raikage-sama, it's team Samui."
Raikage: "Right! DOWN!"
Samui: "We have returned from Konohagakure."
Raikage: "So, how did it go?!"
Retainer: "Samui… Uh, you were tailed."
Samui: "?!"
Retainer: "Come out!! You dogs of Konoha!!"
Naruto, Kakashi, Yamato
They appear before the Raikage party
Retainer: "To tail Samui, you guys are pretty good."
Omoi: "Y-You…"
Karui: "You're the bastard I messed up – Naruto!!"
Darui: "Boss… That's Hatake Kakashi… And the guy on the right"
Raikage: "Hmph… I know."
Raikage: "Are you a messenger of the Hokage? Hatake Kakashi!"
Kakashi: "No… I came here today to ask something of you. It's an appeal by Uzumaki Naruto of Konohagakure. Please do listen to him for a bit."
Retainer: "Aren't you being a bit rude? To come here without making arrangments beforehand, while we're on our way to the summit."
Kakashi: "I know that it may be very well be rude."
Rai: "Well, fair enough… Then, you, brat… SPEAK!"
Naruto gulps
Naruto: "Sasuke… I want you to stop hunting Uchiha Sasuke…"
Omoi: "H-Hey… You're not really in a position to…"
Samui: "…"
Karui: "He's still saying that?!"
Darui: "You said it."
Retainer: "What are you…"

3nd part
Naruto: "I know I'm saying something unreasonable…!
But I gotta say it!
Sasuke is my friend…! [Unsure about the rest of Naruto's talk]I wouldn't be able to run away from it if one of my friends got killed!
And I don't want Sasuke, Konoha and the Cloud to try to kill each other!
I don't want [to take revenge on your comrades either/you to avenge your comrades].
Raikage, without moving a face muscle: "We're leaving."
Naruto prostrates himself
Naruto: "I'm begging you! I don't want you to try to kill each other any more!!!
"Sasuke is all about revenge!! If you get obsessed by it, you'll change completely!!
Revenge isn't right! You'll turn into someone you don't know!
[He says something about Sasuke which I don't get]
I don't want anyone, not Konoha, not the Cloud, not anyone to kill each other!!
…That's why…!! Sob… Sniff…"
He cries on the ground
Sai
Sai has a flashback
Sakura: "I have something to take care of, so I'll go on ahead. Take care of the mission report to Kakashi-sensei for me!"
Naruto: "Got it! I'll do it alright!"
Sai is watching Naruto, who is giving a thumbs-up, seeing Sakura off
Sai: "Naruto, you know…"
Naruto: "Hmmmmm?" Sai: "You like Sakura, right?"
Naruto: "Wha?!"
Sai: "Spot on, I suppose…
One is always smiling before the one they like. You fit that description.
Have you confessed or anything?"
Naruto: "…"
Sai: "?"
Naruto: [Unsure]"Can't… I would be a guy who couldn't keep his promise then…"
Naruto, beat up by Karui: "Sai… Leave me"
Sai: (No… I can't run away either, Naruto)
Sai stands up

4th part
Raikage party
Rai: "We will deal with Sasuke. You people should give it up!"
Karui: "Keh, you retard!!"
Retainer: "We are in a hurry. Enough of this."
Naruto is still prostrating himself
Yamato: "We have yet to reach a resolution regarding your attempt on the Hyuuga's Byakugan. That matter could've lead to war with the Cloud, but Konoha avoided a bloody and bitter war.
I wouldn't want you to forget[something about a sacrifice.]"
Kakashi: "[Something about young ninja and clumsiness, and Konoha and the Cloud] I think this is something mutual to both villages and countries.
I bow my head, Raikage-sama… What do you think of this, as one of the five Kages?"
Naruto is still prostrating himself
Rai: "Shinobi shall not simply bow their head! Shinobi respect conduct and strength! [Something about fellow shinobi, talking, concession and taboo] The history of man is of war! After the Third Great Shinobi War…
Every country… village got their hands on powerful ninjutsu
Those with power are crushed! That's the absolute mentality of the shinobi world!
Akatsuki is wanted internationally, I am not the only one in the world who wants Sasuke
To bow your head for a criminal; to ask for mercy for a comrade
There is no friendship to speak of in the world of shinobi! Brat of Konoha… You ought to consider what you're doing more carefully!
The world of shinobi isn't so soft that an idiot achieve that!!"
Rai starts walking
Omoi: "…"
Karui: "Heh!"
Kakashi: "Naruto… That's enough… Lift your head."
Rai looks over his shoulder
5th (and final) part
Sai
He's heading to tent where Sakura and Shizune is.
Tsunade is comatose. Her face is not shown
Sai: "Sakura… I have something to talk to you about."
An passage on the way to the Five Kage Summit
Sasuke is watching from a high place
Zetsu: "That's him. The old guy in the middle."
Sharingan is activated
Sasuke: "So he's… Danzou"
All five Kages have assembled.
Mifune:"[Something about the five kage's hats]… By Raikage-dono's request, the Five kages have now gathered here.
I am the one watching over this place, Mifune I am called. With this, the Five Kage Summit shall begin."
The end
————-
Naruto 457 Quote : "I am the 5th Hokage. And I will never forgive you… for trampling on the treasure, the dreams… of those who came before me! As Hokage, I will put a stop to you here and now!"