Naruto 458 Spoiler [ナルト 458] is now available. We will update this page as soon as the Naruto ナルト 458 Scanlation is available. You can also read previous Naruto 457 spoiler . If you would like to discuss the spoilers or predictions, please leave a comment below.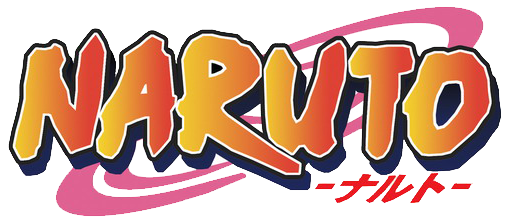 Naruto 458 Spoiler Picture
Naruto 458 Spoiler Summaries
credits : ohana
458 五影の大論戦…!!
口火を切ったのはガアラ
ガアラ『オレから話す 聞け』
土影『ずいぶんと五影も様変わりしたの その歳で影を名乗るとは
大したもんじゃぜ 風影殿よ オヤジさんの指導がさぞ素晴らしかったようじゃが
礼儀はしつけられてないようじゃな』
ガ『だろうな…だから風影としてここにいる』
土『ガハハハなまいきな奴じゃぜ!!』
水影『土影様チャチャをいれないでください 風影様続けて…』
ガ『…オレは元人柱力だ "暁"に拘束され 尾獣を抜かれ殺されかけもした』
会談を隙間から見ている テマリ カンクロウ
カンクロウ(何だあの土影ってのは!)
テマリ(静かにしろ)
ガ『だからこそ"暁"が極めて危険な存在であると考えている
オレは何度も五影に協力を求めたが無視されてきた
…前火影以外はな そもそもここまでひと柱力を奪われておいて
協力するのが遅すぎる』
土『フン… 五大国の隠れ里が人柱力を奪われたとあっては他国に示しがつかん!
大恥じゃぜ! 秘密裏に回収するのが常識じゃぜ 奪われた時点で他国に
協力など求めるハズがないわい!!』
黙って聞いてる 赤土 黒土
ガ『体裁… 面目… くだらぬ古い考えだ』
土(フン…若造が…)
2nd part
水『尾獣が奪われたからといって それがすぐ恐怖につながる訳ではありません
コントロールには技術と知識・時間が必要ですから』
土『人柱力は尾獣と共に成長し 順応させる必要がある
それでもコントロールは難しい…おいそれとはいかん…
なぁ…そうじゃろ風影殿よ』
ガ『…』
ダンゾウ『そもそも尾獣を本当の意味でコントロールできたのは
かつての うちはマダラと初代火影桂間… それに四代目水影の
やぐら  …雷影殿の弟キラービーくらいだった だが…』
フートルネ。青、長十郎 反応すると
雷影が机を叩き割る
雷『ぐだぐだと いいかげんにしろ!!』
たたき割ると同時に フートルネ。青、長十朗。テマリ、カンクロウ。赤黒土
雷影お付きとダルイ
動く。(雷影の騒ぎを止める)
雷影お付きは、他のお付きを止める。この時点で、カンクロウのカラクリ見える
ミフネ『ここは話し合いの場でござる 礼を欠いた行動は慎んでもらいたい』
ダ『下がれ フートルネ』
ガ『お前等もだ カンクロウ テマリ』
水『青 長十朗 大丈夫よ…』
土は、赤黒に首で合図
雷『…木の葉!岩!砂!霧! お前らの里の抜け忍で構成されとるのが
"暁"だ! それだけではないぞ!! 前任者の影も含めた お前らの中には
"暁"を利用してきた者がおる事も調べはついとる!!』
ガ『利用してきた…?』
雷『ワシはお前らを信用しておらん! 話し合いすらする気もなかった!
だがワシがここへきて 五影を召集したのは いいかげんお前らの
信義を問うためだ!!』
ガ『利用してきたとはどうゆうことだ!?』
雷『風影のくせに何も知らされてないのか!自里の じじい共に聞いてみろ!
お前らは かつて戦争に"暁"を利用してきた!』
土『…』
3rd part
土『今や大国は一様に安定してきた…軍拡から軍縮へと移行しとる
各国間の緊張緩和で戦争の脅威が小さくなれば 国にとって軍事力である里は
金食い虫の邪魔な存在じゃ… かと言ってじゃぜ それはリスクでもある
突然戦争になってみろ!実戦経験のない忍びに頼るには問題があるじゃろ
それじゃ戦争に負ける』
ガ『そのリスクを回避する一つの方法が戦闘傭兵集団…"暁"だったという事か』
土『自里で優秀な忍びを育成するには手間と金がかかるが 戦争を生業としている
"暁"は常に現役のプロ集団 しかし安い金で戦争を請け負う その上最高の結果を
もたらしてくれたからのう』
雷『開き直るな土影!』
土『フン!』
雷『砂は"暁"を利用し木の葉崩しに利用した 大蛇丸だ…!その時"暁"を
抜けていたかどうかは定かではないが! それで風影と火影の前任者が死んだ』
雷『…これが誰かの画策である可能性も捨てがたいがな』
ダンゾウのほうを見る雷
雷(…古狸が…)
雷『一番怪しいのは霧隠れだ!!お前ら霧は外交しない…"暁"発生の地との噂もある!!』
水『…』
水『ここまできたので正直に言います…』
青(まさか五代目は あの事を…!)
水『先代…四代目水影は何者かに操られていたのではないかという疑いがありました…
それが"暁"の可能性もあった… だから事を大げさにはしたくなかった…』
雷『どいつもこいつも…!!』
土(…!!)
4th part
土『口を慎め雷影!そもそも この軍縮の時代に お前らがなりふりかまわず
力を求めて忍術を集めよるから… 対抗するために"暁"を雇わざる得んようになったんじゃぜ』
雷『何だと!!』
ダ『…立場の事で言い争う前に 先ほど言おうとしたことを皆に伝えたい…』
雷『何だ!?』
ダ『"暁"のリーダーは おそらく うちはマダラだ』
土、雷、風、水 !?
土『おやつは とっくに死んどるハズじゃぜ…!?』
ダ『ワシもよくは分からん…ただ かなり確かな情報だ』
土『まさか本当のバケモノだったとはのう…』
ミフネ『中立国の長の立場から言わせていただこう "暁"のリーダーは時代の流れを
読んでいた… 国々の安定…そして国々の不信感のスキを突き力の拡大を計った…
このままでは鉄の国も… しかし災い転じて福となす…五影が全員揃う事も滅多にある事ではない
どうであろう"暁"を処理するまでの間… 世界初の五大隠れ里…忍連合軍をつくってみては』
雷『連合軍だと!?』
ダ『…いい案だ 今は非常事態に等しい協力こそが必要だ』(…いい流れだ)
ミフネ『指揮系統は統一するのが望ましい これ以上混乱は避けねばならぬ』
土『で…問題は連合軍の権限を誰に託すかじゃが…』
ミフネ『あなた方だけでは揉め事になる…それゆえ中立国の拙者の立場を尊重して頂いた上で
拙者が提案したい この五影の中で誰が適任なのか』
ダ(これでツナデの時代が終わった)
final part
さくらテント
サクラ『ナルトが…!』
サイ『そう…サスケを庇うためにね 体中ボロボロで…でも絶対サスケを売らなかった
それに…君を心配させまいと この事はサクラには黙っておけって…』
サクラ『…』
サクラ(ナルト…)
サイ『今は雷影にサスケの事を許してもらうために行ったよ…おそらく無理だろうけど…』
シズネ『そんな無茶な事どうして?カカシさんが付いていながら』
サイ『カカシ先生はナルトを信じてるから たとえ無理だとしてもチャンスは作ってあげたいんだ と思う』
シズネ、寝てるツナデを見る
サイ『ボクは最近サスケの代わりにカカシ班に配属された だからカカシ班の事は
まだよく分からないし… …人の感情もよく分からない』
サイ、ナルトとの会話を思い出す
ナルト(…ンなもんできっかよ 約束も守れねェ男がよ…)
サイ『…それに君とナルトの約束も知らない…』
サクラ『…!』
サクラ約束を思い出す
(ナルト…私の一生の……お願い サスケくんをサスケくんを連れ戻して)
サイ『けど…ナルトはあ君の事が本当に好きだって事ぐらい――
このボクだって分かる!!』
サクラ ハッとする『…!!』
サクラ回想
小さいナルト サクラちゃんはサスケが大好きだからなぁ…
サクラ目に涙 ジワ…
小さいナルト 今サクラちゃんがホントに苦しんでるって事は痛いほど分かるってばよ…
 サスケはぜってーオレが連れて帰る! 一生の焼いう即だってばよ!!
サクラの目に涙が溢れる
小さいナルト …サクラちゃん!オレ… 約束は絶対守るってばよ
まっすぐ自分の言葉は曲げねェ それがオレの忍道だからよ…
サクラ『うっ…うっ…』
ボロボロに泣く
シズネ『サクラ…』
サクラ『う…』
サイ『ナルトは君との約束をずっと背負ってるようだった…一生背負う気でいるみたいだった
君がナルトに何を言ったかは知らない…でもそれはまるでボクがされているものと同じ…
呪印のように感じた』
ハッとするサクラ
サイ『ナルトを苦しめてるのはサスケだけど…   君もなんじゃないのかい?』
ガーンとした顔のサクラ
会談に戻る
ミフネ『今や人柱力は木の葉ぼ九尾だけだ…それをどう導くかがカギとなろう…
火影に忍連合軍の大権を任せてみてはいかがか?』
ガ『…』
雷『何だと!?』
土『なっ!?』
会談は修羅場へ…!?
終わり
サーセイ★
Naruto 458 Spoiler English Translation

458 The great debate of the five kage
Gaara: I will talk, listen
Earth: The five kages have changed a lot, if you can be a kage so young. Kazekage, your father was a wonderful leader, but he seems not to have taught you manners. (Ain't that the truth)
Gaara: probably… That's why I am the Kazekage here
Earth: Gwa ha ha ha, cheeky fellow!!
Water: Tsuchikage-sama, do not interrupt. Please go on, Kazekage-sama
Gaara: I'm a former Jinchuuriki. I was abducted by Akatsuki and almost killed when they extracted the bijuu.
Temari, Kankurou are looking in the conversation
Kankurou: What's with the Tsuchikage!
Temari: Be quiet
Gaara: That's why, thinking of the extreme threat posed by Akatsuki, I made many requests for the five kage to collaborate, but I was ignored. …Apart from the former Hokage. Now that Jinchuuriki have been taken, it is too late to collaborate.
Earth: Huh… The Jinchuuriki of the hidden villages of the five great countries have been taken. What would it show to other countries is they knew. We would be ashamed! It is common sense to keep our secrets. Now that they have been taken, the assistance of other countries cannot be counted on!!
Akazuchi and Kurozuchi (earth people) look on silently
Gaara: Keeping appearances… Honor… That is stupid ancient thinking
Earth: (huh… What a brat…)
2nd part
Water: The fact they have been taken should be a cause of alarm. To control them, we need techniques, knowledge, and time.
Earth: The Jinchuuriki grow with the bijuu. They need to adapt. And even then their control is difficult… Not to say impossible… Isn't it?… Kazekage…
Gaara: …
Danzou: In the first place, the only people who could ever control bijuus in the true sense were Uchiha Madara and the first Hokage, Hashirama… And the fourth Mizukage, Yagura …There was also the brother of the Raikage, Killer Bee, but…
Fire and Water minders react.
RAIKAGE BREAKS THE TABLE!! (YEAH! )
Raikage: Enough with all this useless chatter!!
All the minders move in to calm him down
A strike, another strike stopping it. We can see Kankurou's puppet
Mifune: This is a meeting, people. Mind your manners
Danzou: Calm down, Fuu, Rune.
Gaara: You too, Kankurou, Temari.
Water: Aoi (?), Chojiro, no problem…
Earth nods to Aka- and Kurozuchi
Raikage: Konoha! Rock! Sand! Cloud! Akatsuki is made of missing-nins from you villages! And that's not all!! Your predecessor kages included, there are some among you who have made use of Akatsuki before!!
Gaara: Made use…?
Raikage: I cannot trust you all! I did not want to talk to you at all! But I came, and I called you here, to ask your word!!
Gaara: What do you mean, made use of Akatsuki!?
Raikage: They didn't tell you anything, even though you're the Kazekage? Ask the old-timers of your village! You used Akatsuki in previous battles!
Earth: …
3rd part
Earth: The great countries are all at peace now… We have switched from the armament race to disarmament. With the tension between countries, the risk of battle has diminished. For the countries, the military forces are now a costly burden… But there is still a risk of sudden wars! It is a problem to rely on shinobis without combat experience, you lose battles that way
Gaara: To avoid this risk, one way is groups of mercenaries… That is what Akatsuki was, then?
Earth: It takes times and money to raise good shinobis in our village, but Akatsuki, whose occupation is to always fight, is a team of professionals. But for not much money, they gave superior results!
Raikage: Don't be so defiant, Tsuchikage!
Earth: Huh!
Raikage: The sand used Akatsuki to attack Konoha, that's Orochimaru…! It is unclear whether at that time, he had left Akatsuki or not! And the former Hokage and Kazekage died
Raikage: I would like to be sure nobody schemed all this
Raikage looks at Danzou (perceptive, ain't he?)
Raikage: (…Old racoon…)
Raikage: The most suspicious of all is hidden mist!! You have no diplomatic relations… There are rumors that Akatsuki started there!!
Water: …
Water: Since we're at that point, I'll say it clearly…
Aoi: Could the fifth (Mizukage) mean that…!
Water: The previous kage… There are suspicions that the fourth mizukage could have been manipulated by someone… It may well have been by Akatsuki… That's why I did not want to talk about it…
Raikage: All of you…!!
Earth: …!!
4th parth
Earth: Mind your tongue, Raikage! Even though this is a time of disarmament, you are not follwing, and are gathering forces and techniques… Maybe you hired Akatsuki too
Raikage: What!!
Danzou: Before you start bickering, there is something I wanted to say to all of you…
Raikage: What!?
Danzou: The leader of Akatsuki is probably Uchiha Madara
Four others: !?
Earth: That guy surely died long ago…!?
Danzou: We don't know that for sure… but we have pretty clear information
Earth: Was he really such a monster?…
Mifune: From the point of view of a neutral country, I'll say this. The leader of Akatsuki has read how the times were going… Peaceful countries… And has magnified the distrust between countries… Even in the iron country… But this has turned to our good fortune… Did the five kage not gather, for once? Until Akatsuki is destroyed… The hidden villages of the five greatest countries in the world… could form a joint alliance.
Raikage: An alliance!?
Danou: …Good plan. We need a collaboration equal to the emergency (…going the right way)
Mifune: It is desirable to have a unified command, in order to minimize the confusion
Earth: Then… The problem is, whom do we entrust the authority over the alliance…
Mifune: There is disagreement between you… As a neutral country, our choice would be more respected. I would like to propose who would be the best among the five kage.
Danzou: The ear of Tsunade is now over
Final part
Sakura's tent
Sakura: Naruto…!
Sai: Yes… To protect Sasuke, he got badly hurt… But he couldn't sell Sasuke. And then… He did not tell you, so as not to make you worry
Sakura: …
Sakura: (Naruto…)
Sai: Now he's gone to ask the Raikage to forgive Sasuke… It's probably hopeless…
Shizune: But why be so reckless? Kakashi is with him
Sai: Kakashi-sensei trusts Naruto. I think that even though it was hopeless, he wanted to create a chance
Shizune looks at sleeping Tsunade
Sai: I was initially assigned to Kakashi's team to replace Sasuke, so that's why I don't understand them too well… …I don't understand people's feelings too well either
Sai thinks of his talk with Naruto
Naruto: (…I can't even keep my promises…)
Sai: And I don't know what was your promise with Naruto…
Sakura: …!
Sakura remembers the promise
(Naruto… It's my wish of a lifetime… Please, bring back Sasuke-kun)
Sai: But… That Naruto really likes you… Even me, I can tell that!!
Sakura: …!!
Sakura's flashback (yay…)
Small Naruto: Sakura-chan Likes Sasuke a lot…
Tears in her eyes
Small Naruto: I know that Sakura-chan is hurting so much, it's painful… I will definitely bring him back home! It's my promise in a lifetime!!
Tears are flowing from her eyes
Small Naruto: …Sakura-chan! I… will definitely keep my promise. I don't change back on my word. That is my way of the ninja…
Sakura: Wa… ha…
Okay, she's crying
Shizune: Sakura…
Sakura: Uh…
Sai: Naruto is suffering because of Sasuke but… what about you?
Sakura realizing
Back to the meeting
Mifune: Now, only Konoha has a Jinchuuriki… The way he's guided is the key… So how about giving the supreme command of the alliance to the Hokage?
Gaara: …
Raikage: What!?
Earth: Huh!?
Will the meeting be a carnage…!?
That's all folks.
———-
Naruto 458 Quote : "Then I will break that curse. If there's such thing as peace, I will find it. I won't give up!" ~ Naruto